I have now completed week eight of nine weeks of the
Second Annual International Winter Layout Party
on
TrainBoard
. Just one more week to go! Progress continues on the Emerson, GA scene of the layout as shown in the series of photos below. This week I completed the final terrain contours by applying a thin layer of Sculptamold (1/8" to 1/4" thick) over the hardened plaster cloth. I then began painting the final textured dirt color over the scenery base.
» Photos
This photo shows an area where Sculptamold is being applied over the dried plaster cloth hardshell. In the foreground, you can see the bare plaster cloth and how it visibly has sagged a bit into the gaps in the supporting cardboard web. Sculptamold has been applied in the distance, resulting in a more natural ground contour while still retaining a roughness that is ideal for the final terrain base: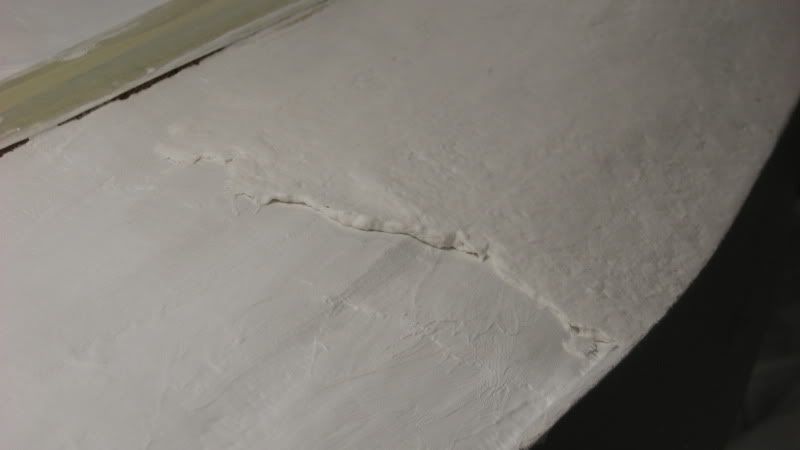 In this photo, I have applied the base terrain color at South Emerson. Compare the beautiful red Georgia clay in the foreground to the stark white plaster scenery in the distance:
Finally, here is the newest addition to the Dixie Line locomotive roster, a hot-off-the-presses Kato SD70ACe wearing CSX YN3 colors and road number 4842. Aside from the yellowish lights (visible in the photo below), this unit is an excellent runner and yet another superb N-scale release from Kato: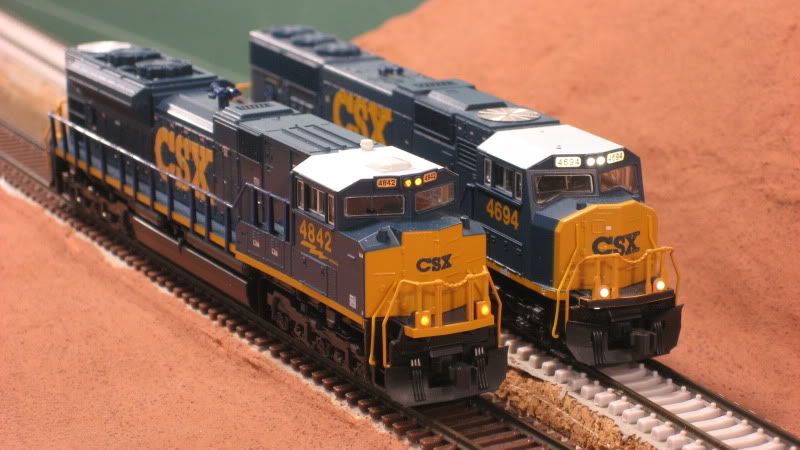 .