This past week the family actually got out of town for a quick vacation down to Callaway Gardens over the Labor Day weekend. As a result, I actually went
four straight days
without even going into the train room (Gasp!) I have made a little bit of progress since the last report, mostly cutting and installing the 1/8" Masonite backdrops on the lower level.
Here is a picture showing the backdrops installed on the lower level in the Emerson, GA area. As you can see, this section also has some initial lighting installed. You can also see how the cords for the light fixtures are simply routed in the gap behind the backdrop:
Another view looking down the aisle where Cartersville, GA will be located on the lower level: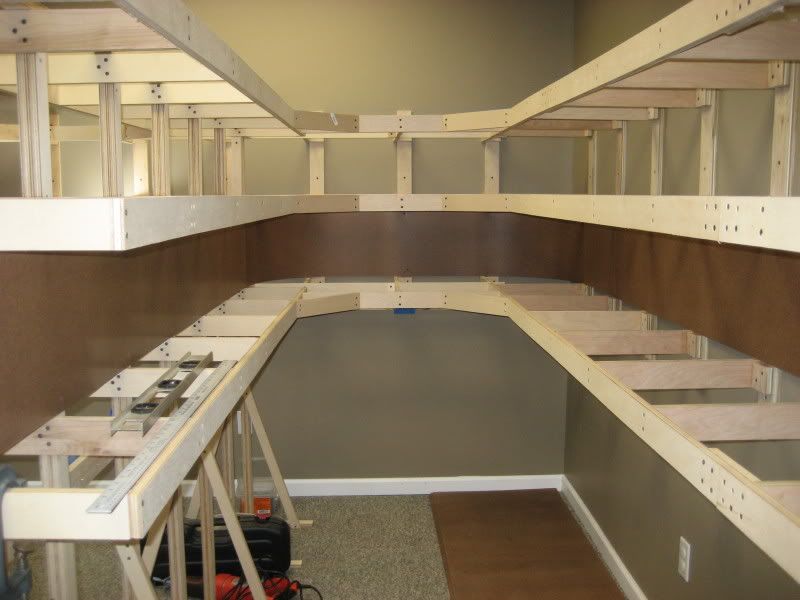 Backdrop installed in the area where the CSX W&A Subdivision crosses the Etowah River: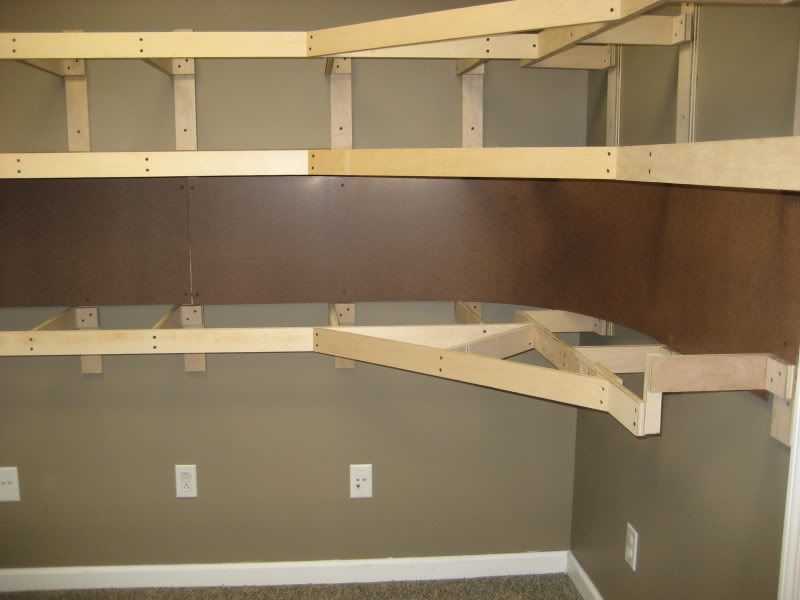 Looking from Cartersville, GA towards the Etowah River valley area. You can clearly see how the backdrops are curved to fit into the corners:
A view of the backdrop installed up to the doorway. The backdrop to the right of the doorway has not been attached because the light switch for the room lights is located behind it. I will probably curve the backdrop slightly forward here and permanently attach it to a vertical framing member (yet to be installed) so you will still be able to reach behind the backdrop to turn the room lights on/off: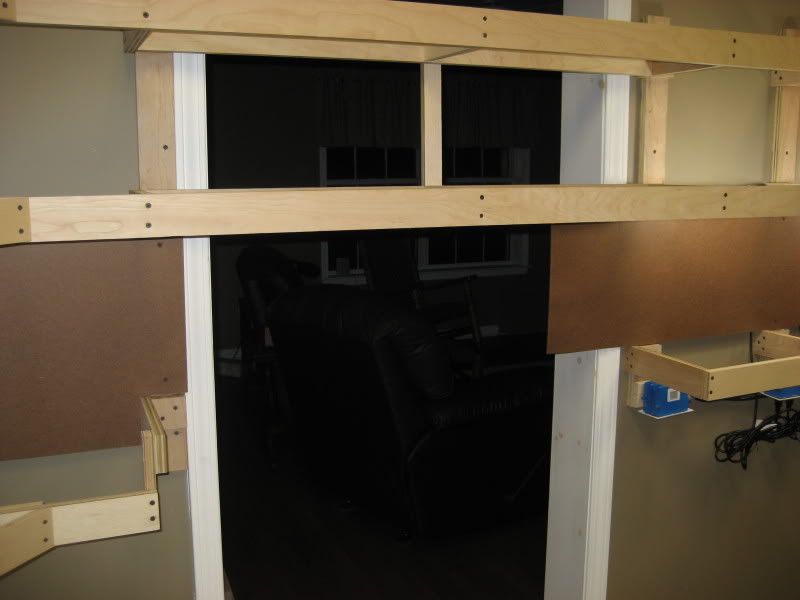 With the backdrops in place, I continued installation of the "power strip" of outlets that will go around the bottom of the layout walls and peninsula. Here are the new boxes installed on the peninsula:
More new boxes ready to be wired at the end of the Cartersville, GA aisle:
.